Starting to clear the backlog (hahaha) during lockdown.
Scenery is by Gale Force 9.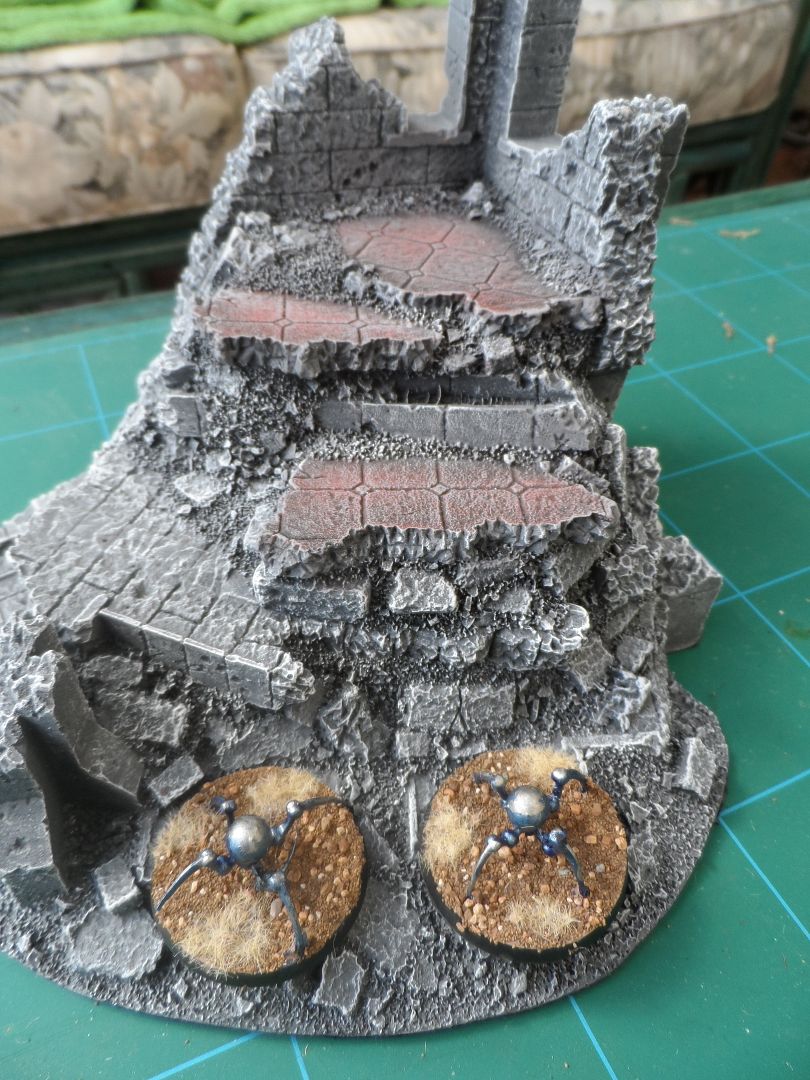 I bought the bundle offer so have finally got the ruined fountain terrain piece that features heavily in the FG rule books.
Glass Spiders were painted using a very old metallic blue progressively highlighted and mixed with silvers.