Lockdown Foamboard Fun (4)
Final bits done yesterday:
Windows highlighted with Arctic Grey…tyo remind players they are there, and their models can be shot through them !
Washes, and Granite (Light) used to highlight and make a mess !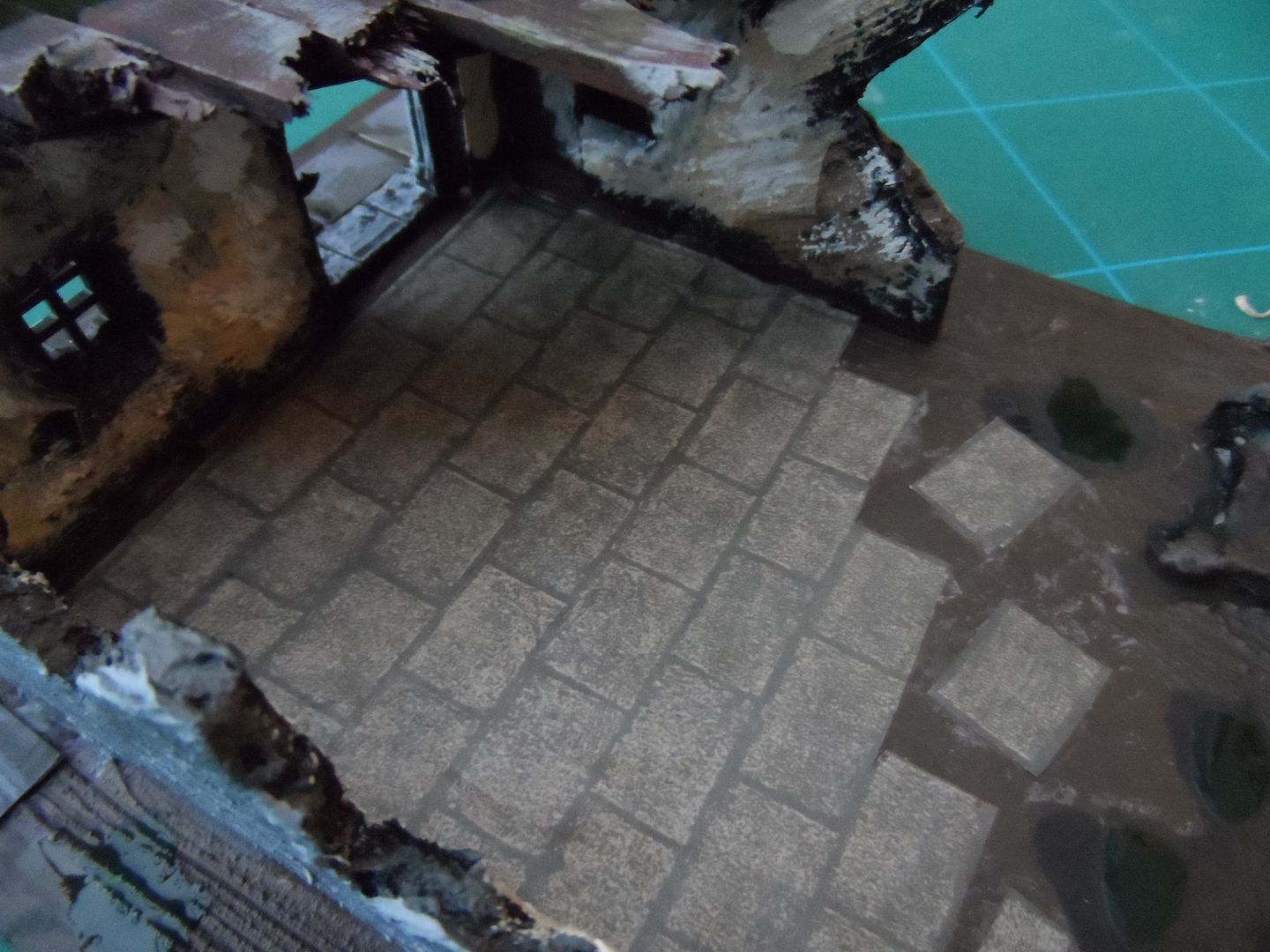 And the ground floor is the good old dolls' house paper.
Hope you enjoyed the tutorial.
best to crack on with the lead mountain next.