Starfire Elementals, and a new Inn (WIP)
Two more quickies as I grind through the Rangers:-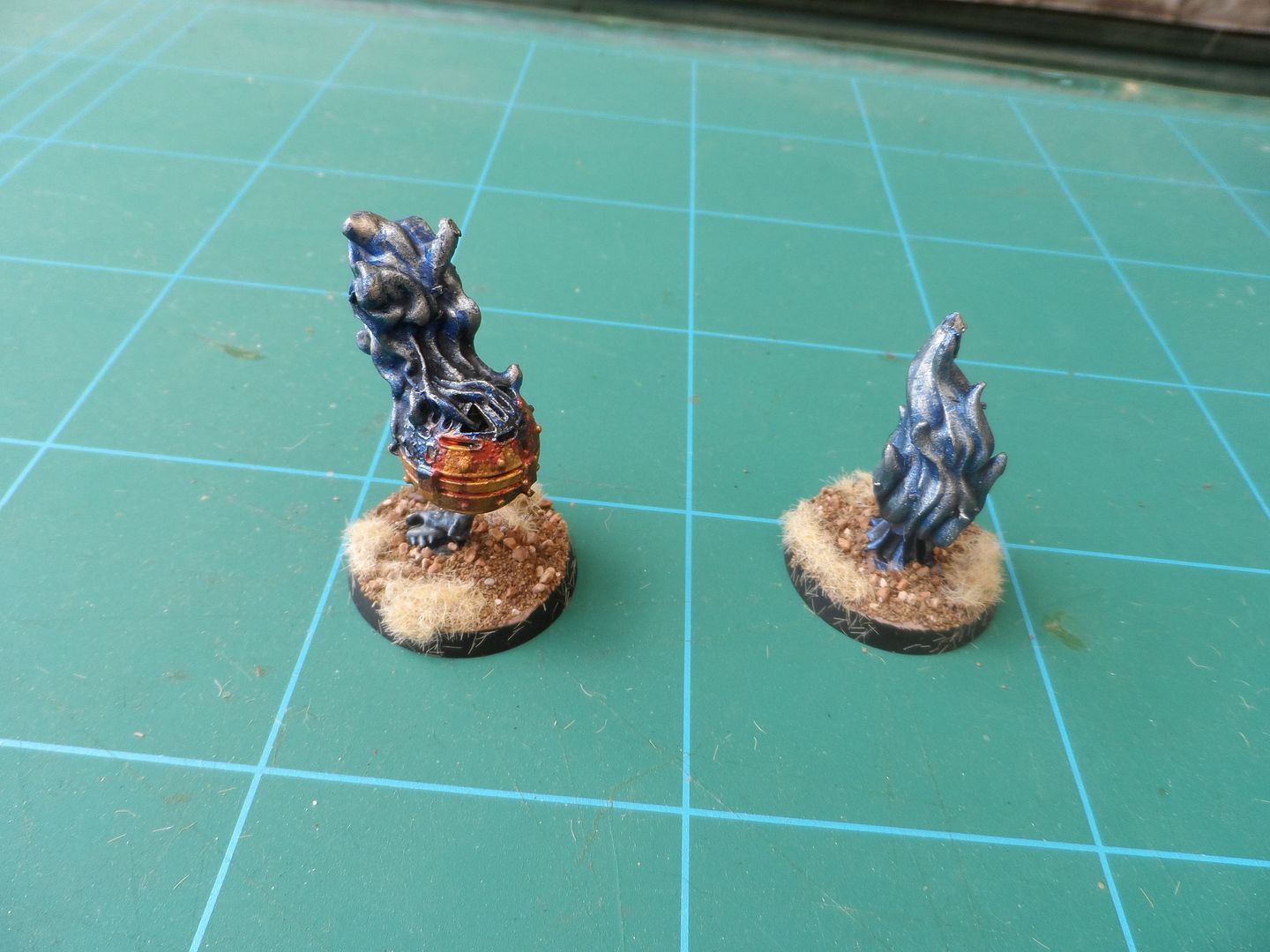 Starfire Elementals from the Maze of Malcor.
Quite simple to paint, using a 30 year old pot of mettalic blue paint that I have yet to source a replacement for !
I built this Inn some 19 years ago (I hope the Rangers don't take me this long), but neglected to finish off the tiling until a month ago.
I used the inner cardboard tube of a kitchen roll towel to make them so they have a slight bump to them.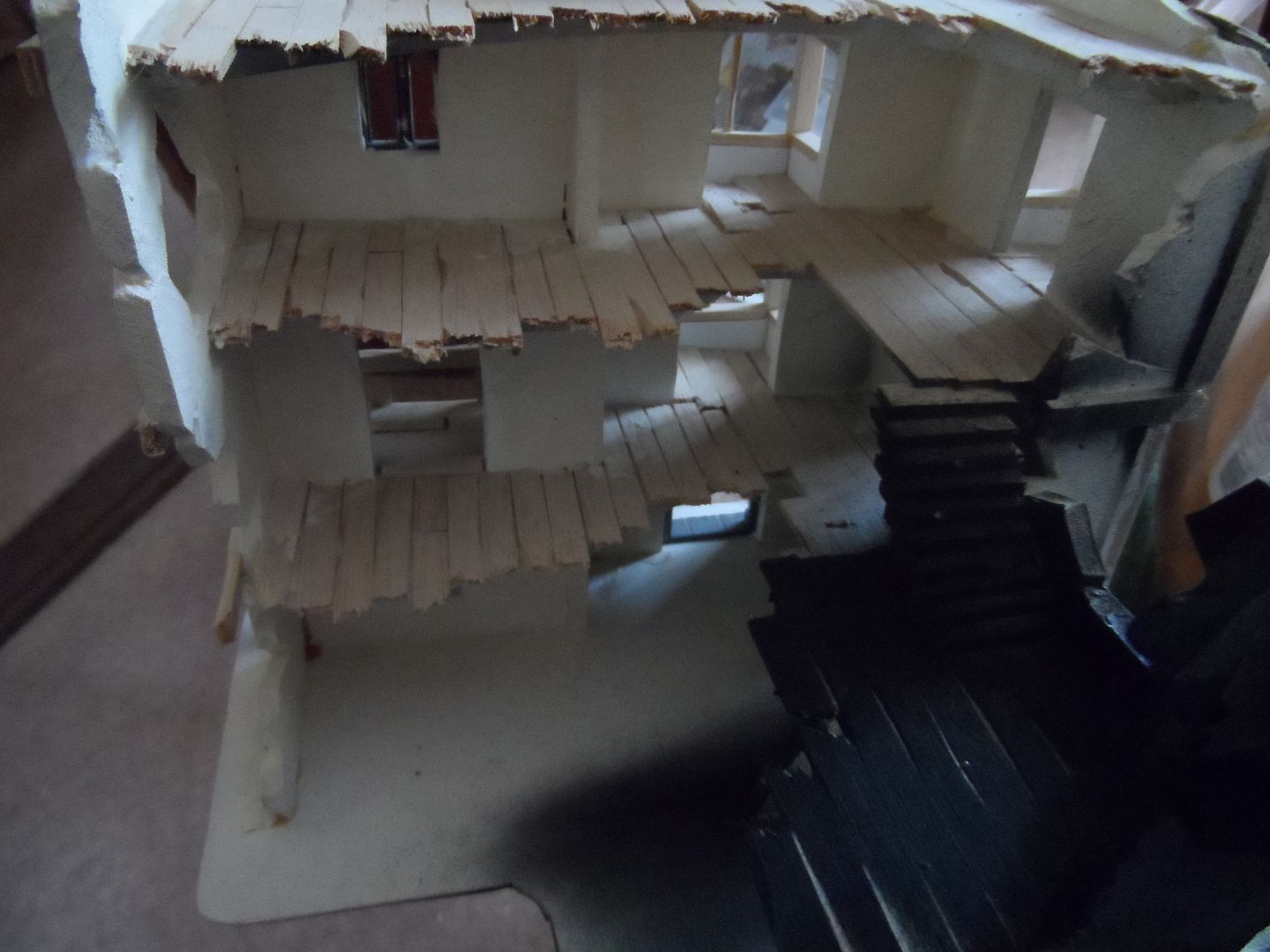 I was a third of the way through undercoating it before I realised a black blob is not photogenic, so here is part of it, its a big construction using my usual techniques, but with added balconies and large bay windows.
Its going to take a long time painting…hopefully not another 19 years ! 😀