Cultists and Skeletal Knights
Lockdown has led to a bit of ennui, I've had these figures 95% complete for two weeks. I finally pulled my finger out to finish them.
Culktists from the Rangers of Shadow Deep (RoSD) range.
Painted to match with my FG cultists. The Temple of Madness scenarios require a lot of cultists so might as well recycle FG cultists.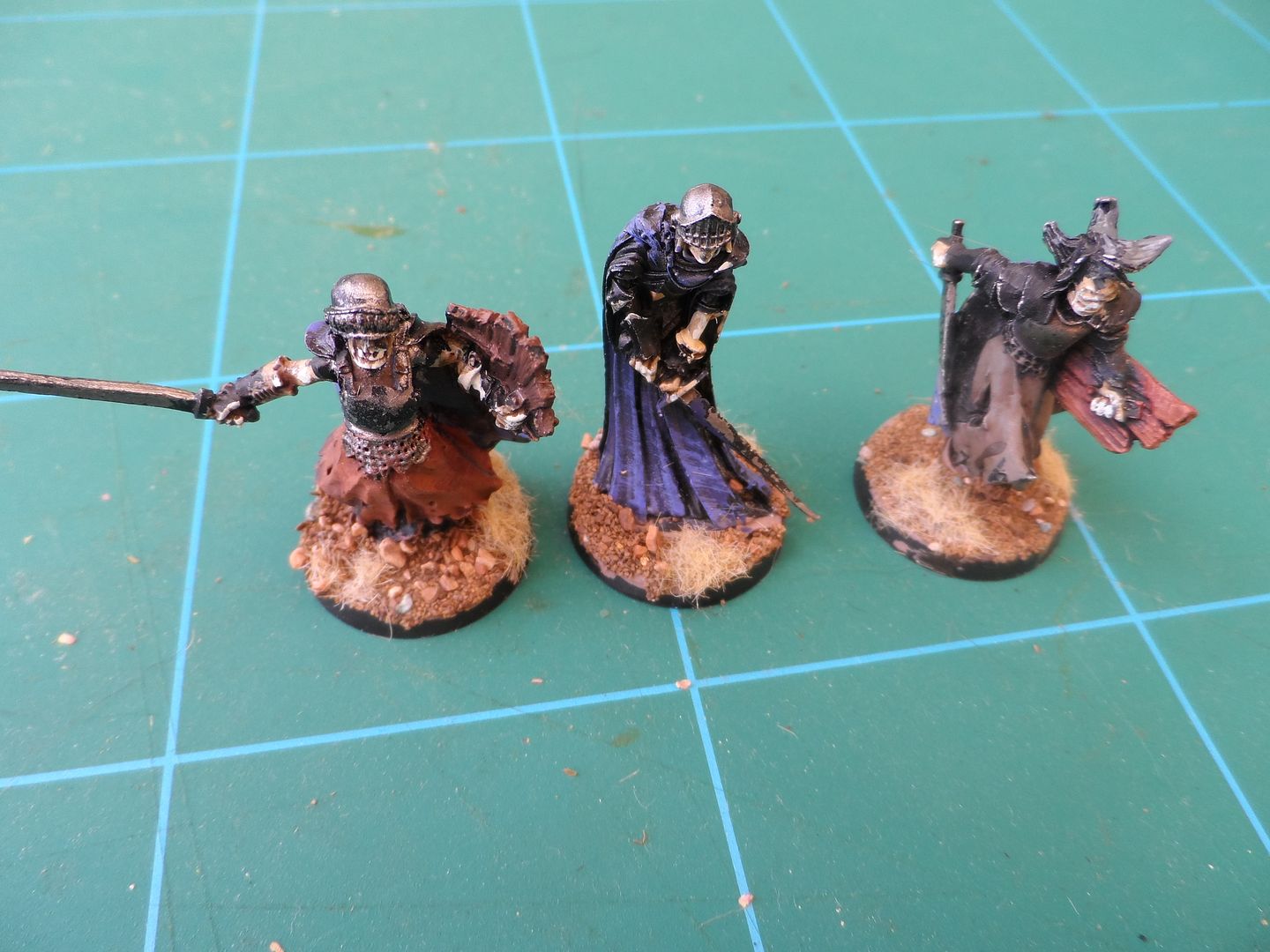 Sketon warriors which I'll use as Skeletal Knights etc. Middle one is from the RoSD range, the other two from Artizan's random fantasy range…probably the same sculptor as they are very similar in size and style.
Now onto some actual Rangers !