FG: Wizard Shades & Werewolves
From the Maze of Malcor:
Five wizard shades of the five lost schools of magic, one went AWOL, so I had to buy them all over again. Painted Foundry teal blue then dry brushed upwards to white – idea stolen from Joe McCullough the writer of the system and supplements.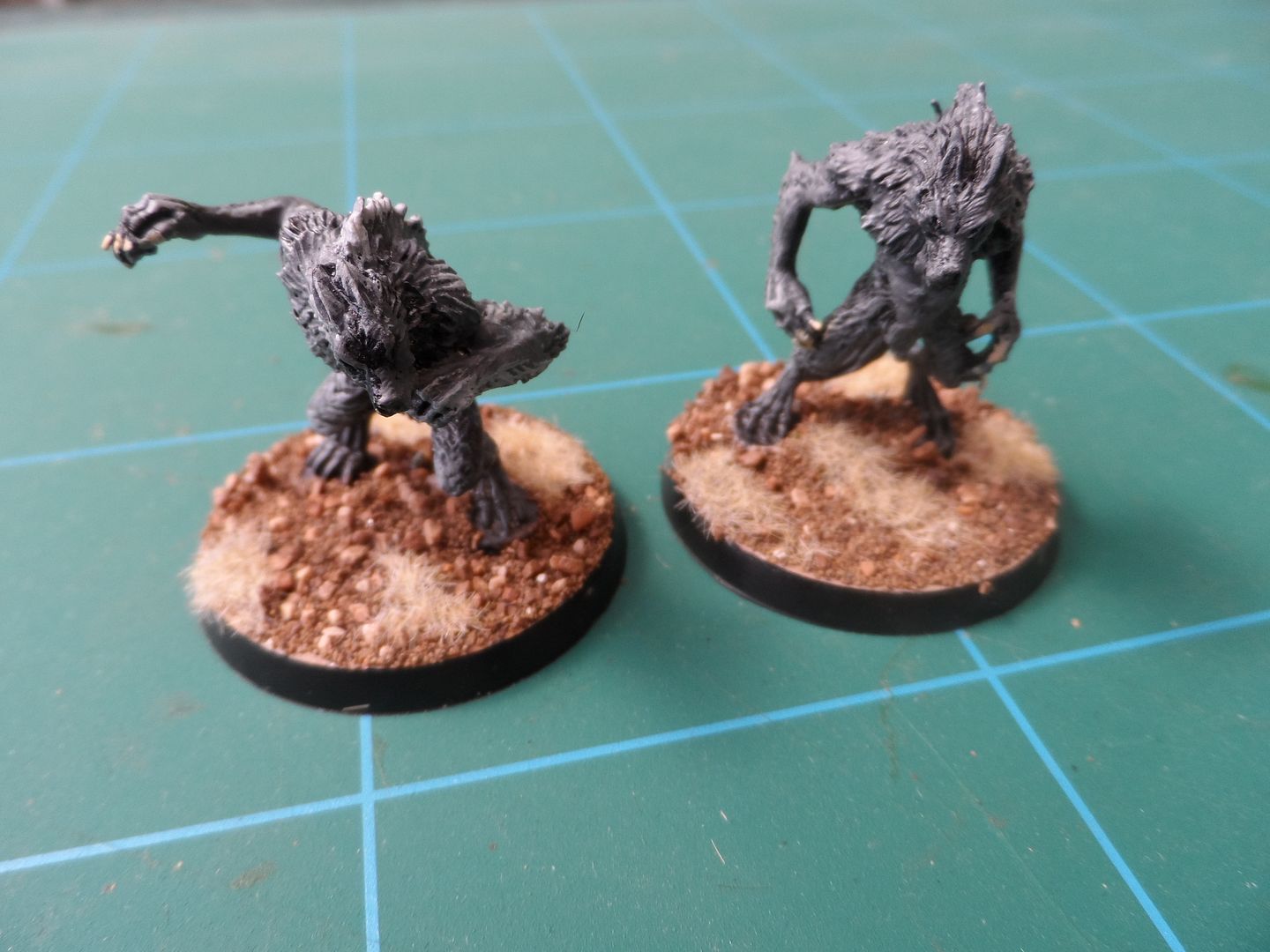 Two more Werewolves, they feature in a scenario from perilous Dark, and are obviously a feature of Blood Moon the Rangers of Shadow Deep scenario.
these two figures are from one of the North Star Weird West ranges but listed as suitable for RoSD (duh).
I should watch Dog Soldiers again – excellent British film.