FG: Ghostbusters
Yes, really. I asked for a DVD of Ghostbusters, the original movie, for Xmas. My Aunt & Uncle translated this and gave me:
a boxed set of the then 3 DVDs
a t-shirt with the logo etc
three novelty key rings
Thanks…bit more than expected. DVDs watched, and all are good, t-shirt always wearable.
The key rings ?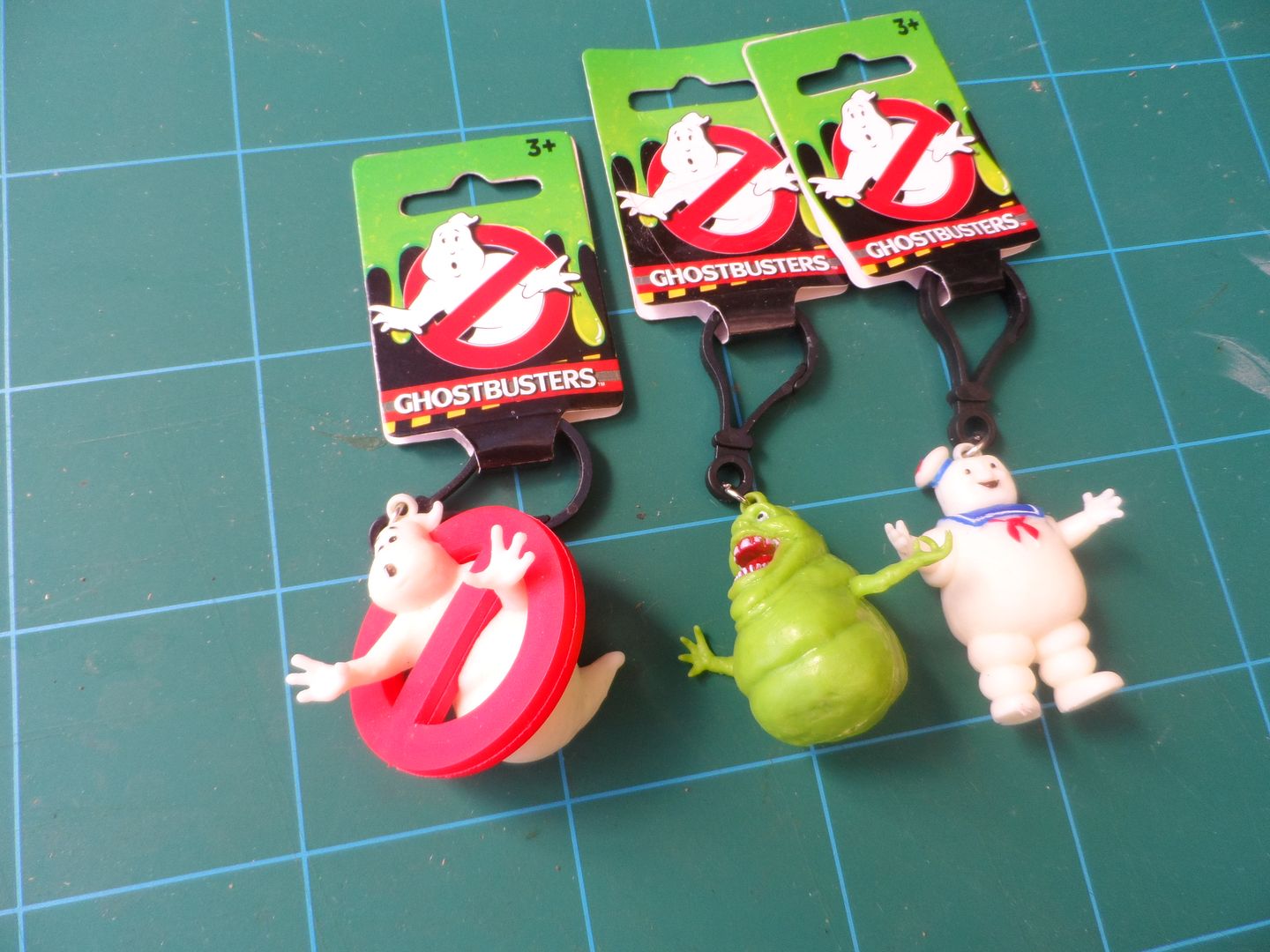 Not my type, and too chunky to fit into my pockets easily, but I didn't want to waste them so….
So one, sort of undead nasty, and a Large Construct. I remnoved them from their attachments, and shaved off the loops on their heads.
The slimer, was washed green and a red wash in his mouth.
The stay puft man, was either an all or nothing, so I went with nothing.
Hopefully a useful and amusing addition to the table, whilst not wasting resources !
Third key ring has yet to find a use, maybe some sort of banish undead marker ?