FG: The Lair of the Crow Mage
Alan and I had a game Wednesday: old Mother Parma vs Tipstaff in our ongoing campaign and we moved on to this scenario.
The scenario gave rules that meant you had to get into the central ruin so only a turn or two in we started conjuring magical walls and fog.
We expected the game to be short as the trees around the central ruins were inhabited by crows who attacked you – triggered if you moved and in the first turn that really hampered us. However, we were persistent and carried on regardless.
It started off so well – Old Mother Parma got into the ruins to find the shards of darkness.
Unfortunately Tipstaff's mindless minions did too.
A ferocious fight broke out and Parma's crew came off worse, ending with an elemental ball wounding herself and two of the crew.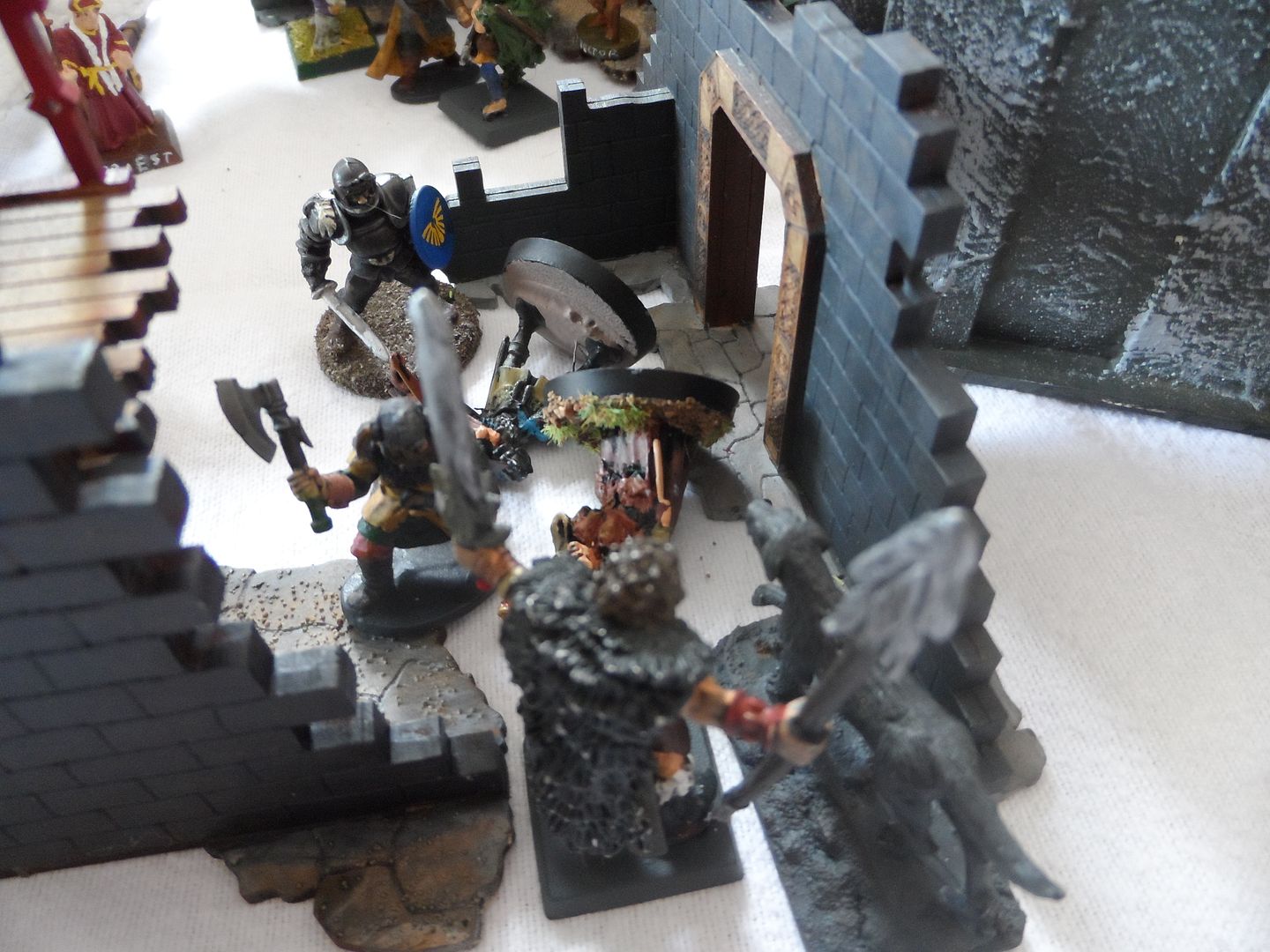 Followed up an assault on the old lady by Barbarians and other ne'er do wells.
A desperate rearguard action also failed.
And they even caught my fleeing thug with the treasure – 1:5 in Tipstaff's favour !